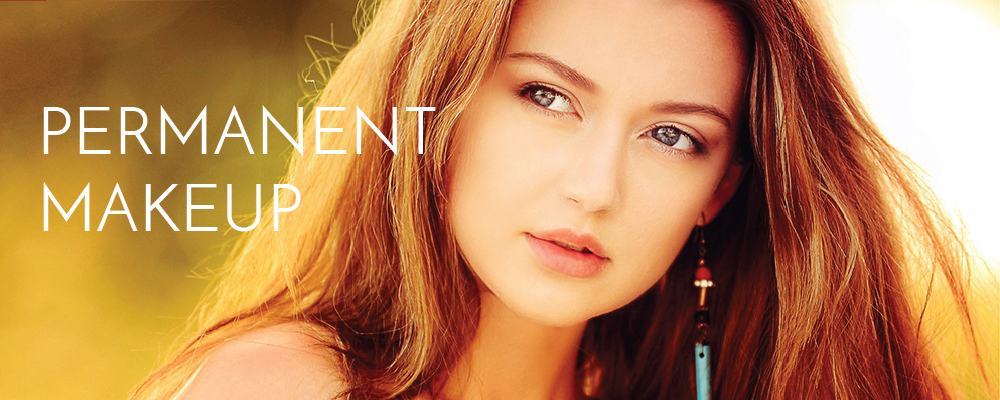 Permanent Makeup: For Beauty That Never Quits
Skin Innovations is delighted to add permanent makeup to its menu of beauty & skin care services. Permanent eyeliner and eyebrows give you that extra boost of confidence, knowing that no matter where you are or what you're doing, you always look your best. Whether you're sweating it out in style at the gym, splashing around at the shore, or waking up fresh-faced in the morning, permanent makeup takes your look from day to night – and beyond!
For a limited time, receive a free Jane Iredale Mineral Makeup Travel Kit – a $50 value – when you come in for your first permanent makeup service!

ALWAYS IMMACULATE
Makeup that looks perfect, always

EVERYTHING-PROOF
Water, sweat & sleep are no match for permanent makeup

NON-ALLERGENIC
Perfect for people who are sensitive to eyeliners & other makeup
REQUEST YOUR PERMANENT MAKEUP CONSULTATION!
Schedule a free consultation with one of Skin Innovations highly experience permanent makeup artists and see if permanent eyeliner or eyebrows could work with your lifestyle. For a limited time, take $25 off your first permanent makeup service.
Permanent Makeup Pricing & FAQ
Initial procedure for eyebrows or eyeliner (upper & lowers) – $450
Includes a free touch up appointment booked with-in 4-8 weeks of your original procedure.
Second Touch-Up – $50
Must be scheduled at least four weeks after your first touch-up
Third Touch-Up & Boosts – $175
Must be scheduled at least four weeks after a prior touch-up, but within 12-months of your initial procedure. After 12-months, each boost will cost $400, with subsequent touch-ups costing $50

---
Is permanent makeup safe?
When performed by a highly-trained, certified professional, permanent makeup is considered very safe. As with any cosmetic, aesthetic or medical procedure, there are risks involved. Please email frontdesk@y6j.7a9.myftpupload.com for more information about potential risks or adverse reactions to permanent makeup.
Is permanent makeup the same as getting a tattoo?
Permanent makeup is actually micropigmentation, which is similar to tattoos in that it involves using a needle to place pigment beneath the skin's surface. However, the needles used for micropigmentation are different, enabling us to give you a more subtle look using precise feathering and shading techniques. 
Does permanent makeup hurt?
Most people who have permanent makeup say that they were much less uncomfortable than they anticipated. Your aesthetician will apply a pre-procedure anesthetic and employ the use of topical epinephrine products to help maximize your level of comfort.
How long will it take to heal?
There is generally very little downtime associated with permanent makeup, with swelling usually lasting for about a day after your procedure. Ask your aesthetician for information about post-procedure care and what you can do to reduce any swelling or redness.
How often can I come in for permanent makeup services?
Skin Innovations Spa will not repeat any permanent makeup procedure more than 3 times in one area over any 6-month period. Any additional work desired after the third procedure must wait at least 6-months.